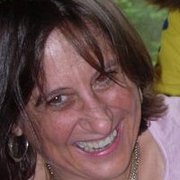 Listen to the interview by clicking the arrow on the audio player below.
Amy Gutman is a writer and lawyer whose career has already covered a lot of ground: among other things, she's worked as a journalist; she co-founded an enduring educational program; she did a stint in corporate law; and she's written two novels. And there's more to come: as she contemplates her next move, Amy is thinking out loud—eloquently and movingly—on her new blog, Plan B Nation.
In this interview, Amy talks about her early career decisions and her ongoing quest to bring together her eclectic interests. She also discusses the broader context: how the recession and, more generally, America's evolving role in the global economy will have most of us needing to rethink and reboot—again and again and again.   
About Amy Gutman: Amy is a graduate of Harvard College and Harvard Law School. As a journalist, she worked for newspapers in Tennessee and Mississippi. Her work has also appeared in The New York Times, The Chicago Tribune, and Salon. Before attending law school, she co-founded the Mississippi Teacher Corps, an organization focused on attracting recent college graduates to teach at the state's most needy schools. After law school, Amy worked at two New York City firms, Cravath Swaine & Moore and Parcher Hayes & Snyder. Her two novels, published by Little, Brown & Company, are Equivocal Death and The Anniversary.
Podcast: Download