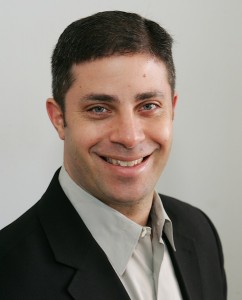 Listen to the interview by clicking the arrow on the audio player below.
One of the questions I'm looking to explore through Work Stew is this: is it possible to achieve a position where there is no significant dissonance between your personal beliefs and your professional roles? This is a question I'm eager to discuss with people in a wide range of jobs, but because I earn a living writing for various clients, I was especially interested to talk with Dan Gerstein. As a political commentator, Dan speaks for himself, but as a former speechwriter and the founder of Gotham Ghostwriters, he understands full well the dynamics of promoting someone else's agenda. In the interview, we discuss some of the issues that writers for hire have to work through and, in a dizzying tour of current events, we also touch on Greg Mortenson's ghostwriter, the Kardashian sisters' publishing plans, and the statement that Anthony Weiner should have made.
About Dan Gerstein: Dan Gerstein spent 10 years as a speechwriter and communications strategist working in the U.S. Senate and for two presidential campaigns before becoming a political consultant and commentator based in New York City. He has become a national media figure as a contributing columnist for The Wall Street Journal and The Politico, and he regularly appears as an analyst on Fox News, CNN, and MSNBC. In 2008, Dan founded Gotham Ghostwriters, a firm that specializes in long-form writing such as books, speeches, op-eds, white papers, and corporate reports.
Podcast: Download