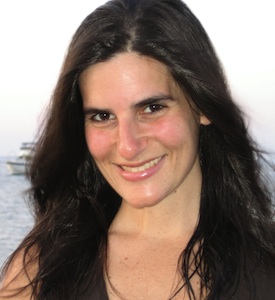 Listen to the interview by clicking the arrow on the audio player below.
On the last show, I wondered whether the answer to finding true job satisfaction is to have at least two jobs, one that pays the bills and one that's a labor of love. But in this episode, I spoke with Nancy Slotnick, who found a way to build a successful business out of the activity she most enjoys doing: helping people to find the right life partner. Talk about a labor of love.
About Nancy Slotnick: Nancy Slotnick is a professional Dating Coach with hundreds of successful marriages to her credit. With a degree in Psychological Anthropology from Harvard and experience as a corporate headhunter, she decided more than 15 years ago that what she was most interested in was helping people with their personal relationships. In 1996, she built Drip, a coffee bar/dating service on the Upper West Side of Manhattan. Several years later, she founded Cablight, a 'lovelife management' company that offers a range of products and services including coaching, classes, and other dating and relationship resources. Nancy has appeared on numerous television programs including Oprah, The Today Show, Good Morning America, and The View. Her work has also been featured in a wide range of publications including The New York Times, Newsweek, Time, and The Chicago Tribune.
Podcast: Download