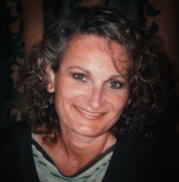 Listen to the interview by clicking the arrow on the audio player below.
This episode continues the conversation on teaching that I began when I spoke with Mary Egan, who switched careers from education to business and now has the top strategy job at Starbucks. The career path of Jane Viau has gone in the opposite direction: after 16 years in Finance, Jane left her investment banking job to become a high school math teacher. In the interview, Jane explains why she switched tracks; she also weighs in on the hot topics of teacher compensation and evaluation.
About Jane Viau: Jane Viau has been teaching at The Frederick Douglass Academy (FDA), a public school in New York City, for the past nine years. Before becoming a teacher, Jane worked in real estate finance and investment banking at MetLife, Fitch IBCA, and Merrill Lynch. At FDA, Jane currently teaches Statistics, Advanced Placement Statistics, and Advanced Placement Microeconomics. In addition to her teaching responsibilities, Jane consults on AP textbooks and other teaching materials; she also serves on the Teacher Advisory Panel for the "Measures of Effective Teaching" project sponsored by the Bill and Melinda Gates Foundation.
Podcast: Download