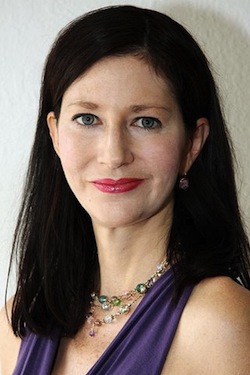 Listen to the interview by clicking the arrow on the audio player below.
Some people's careers follow a master plan developed at a young age. But many of us—in fact, most of us—figure things out as we go, and our career decisions are shaped at least in part by the chance events of our lives.
In Lisa Grey's case, her experience as a breast cancer survivor inspired her to start a new venture. Pink Kitchen, which began as a blog aimed at cancer survivors, is quickly becoming a popular resource for anyone interested in healthy eating.
About Lisa Grey: Lisa is the founder of Pink Kitchen. Armed with a degree in Health Psychology as well as first-hand experience with the extreme fatigue that accompanies cancer treatment, Lisa aims to simplify healthy cooking. In addition to the online content she publishes on the Pink Kitchen website, Lisa is also the author of three cook books: Pink Kitchen PESTOS, Pink Kitchen SCONES, and Pink Kitchen SOUPS. Lisa's latest recipes and nutrition tips can be found via Facebook and Twitter.
Podcast: Download