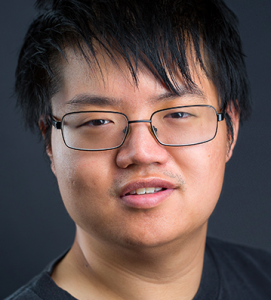 The Work Stew podcast is still on hold; there's just not enough time in the day right now. But last month, I read a piece in Salon called "Gather around, screwed millennials: You must see this." It made me want to pick up the phone and chat with the writer, who is none other than Arthur Chu, the former Jeopardy! champion who has emerged as one of today's most consistently interesting columnists.
About Arthur Chu: Arthur Chu is a voiceover artist, stage actor, public speaker, and freelance writer—and an 11-time Jeopardy! champion. He currently lives in Cleveland, Ohio with his wife and what he described to The Daily Beast as an "alarmingly" indeterminate number of cats.
Image: used with permission from Arthur Chu.
Podcast: Download