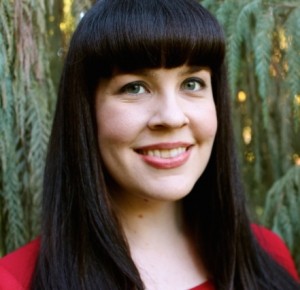 Listen to the interview by clicking the arrow on the audio player below.
Generally speaking, our culture is not one that deals well with death. Caitlin Doughty, an LA-based mortician and best-selling author, is on a life-long quest to change this.
When we spoke, we discussed:
—how she became a "death professional" 
—the biggest misunderstanding that most people have about the work she does
—and how, with her new venture Undertaking L.A., she aims to help people help themselves…to take care of dead bodies.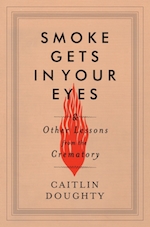 About Caitlin Doughty: Caitlin Doughty is an LA-based mortician and writer who founded The Order of the Good Death, a movement focused  on preparing "a death phobic culture for their inevitable mortality." Doughty hosts a regular video series called Ask a Mortician and is also the author of The New York Times bestseller Smoke Gets In Your Eyes…and Other Lessons from the Crematory.
Photos: Used with permission from Caitlin Doughty.
Production notes: This episode was edited by Chris Walton of Visual Story Productions. The interview was conducted via Skype, and unfortunately we didn't have a good connection. I'm grateful to Chris for cleaning up the sound as much as possible, and I would ask that you consider the remaining effects "atmospheric." Thanks also to forensic pathologist Dr. Judy Melinek for suggesting Caitlin Doughty as an interview subject.
Podcast: Download