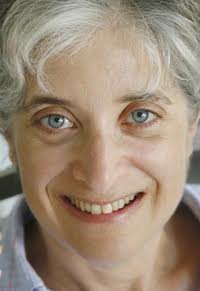 Listen to the interview by clicking the arrow on the audio player below.
Another writer interview??? I know—I've done a string of them recently. For what it's worth, I do have other sorts of people lined up. Coming soon on the podcast: a South African mediator, a retired homicide detective, and that elusive chimney sweep.
But first, yes, another writer, simply because I received an email from Leah Lax that went like this: "I spent thirty years as a covered woman among the Hassidim—Jewish ultra-orthodox. Birth control was forbidden, so I had seven kids in ten years. Oh, and I'm a lesbian—my secret all those years."
Needless to say, I had to learn more.
About Leah Lax: Leah Lax has published award-winning short fiction, prose poetry, essays, stage productions, a major opera (with an NPR broadcast), and soon, in 2015, a memoir–Uncovered. To learn more about her life and work, visit her website.
Podcast: Download