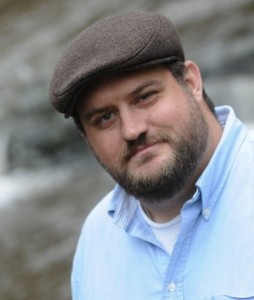 Listen to the interview by clicking the arrow on the audio player below.
Some of you will remember my big get from January when Santa Claus, one of the world's most famous seasonal workers, granted me an interview. This interview also focuses on seasonal work. Just in time for Halloween, Rhyne Armstrong reminisces about a gig he had writing scripts for haunted houses. 
About Rhyne Armstrong: Rhyne Armstrong has worked in the field of technical communications for over 16 years. He is currently the Director of Documentation at RouteMatch Software in Atlanta.
Armstrong hails from South Carolina and, on his blog, he describes himself as "really nobody special…just a guy with a wife, kids, mortgage, and too many pets." But at a conference I attended recently, Armstrong wowed the crowd with a presentation that revealed not only a deep understanding of social media but also an impressive command of horror flicks. You had to be there, but trust me—when it comes to all things spooky, Armstrong knows his stuff.
Podcast: Download