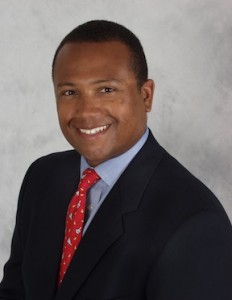 Listen to the interview by clicking the arrow on the audio player below.
This episode of the Work Stew podcast features an interview with Joe Hurd, who works at the U.S. Department of Commerce in a role focused on the National Export Initiative discussed in President Obama's most recent State of the Union. I chose to interview Joe in part because he works for the federal government, and government employees have been a hot topic of late. But I was also interested in Joe's story because he has spent most of his career in the private sector. I was curious to know what prompted him to switch gears.
About Joe Hurd: In October 2009, Joe Hurd was appointed Senior Director, Export Promotion and Trade Policy for the International Trade Administration at the U.S. Department of Commerce. (Better yet, he can actually explain what that means—check out the podcast to hear for yourself.) Prior to joining the Department of Commerce, Joe spent ten years in senior business development and international sales/operations positions for a number of Silicon Valley start-ups. Before Silicon Valley, Joe was responsible for business development in Tokyo and Sydney for America Online. He also practiced corporate and securities law in London with the British law firm Linklaters.
Podcast: Download